Nathan Buckley willing to step aside if its the best thing for Collingwood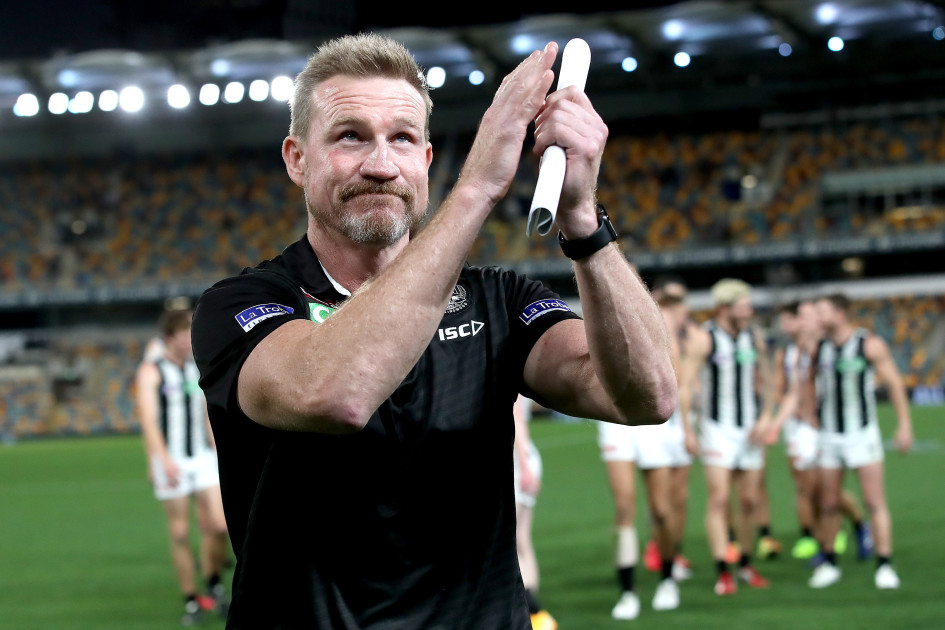 Collingwood coach Nathan Buckley's contract situation will be watched closely in 2021, with his two-year deal set to expire.
Coming off a 2020 season where they snuck into the eight and surprised West Coast in an Elimination Final and then an ensuing tumultuous off-season, it's hard to know what to expect from the Magpies this year.
Buckley said he would make the call to step aside as Collingwood coach at the end of the year if he felt it was the right thing for the club.
"Those conversations take place consistently and it's a really easy one because whatever's best for the football club will occur. There's a settling period that needs to happen or a reinforcing period or a re-establishing period that needs to…